The Arthouse Experience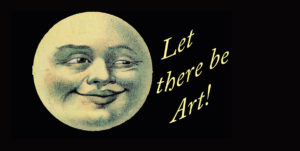 Art has been an important part of human existence throughout all of history. It has shaped our societies for both good and ill since the beginning.
Art changes us, teaches us, brings us hope, and sometimes shows us truths we otherwise cannot sometimes see.
Art should be accessible.
The Luna Gallery brings art to you.
It's all about Art
Our primary mission is a simple one. We aim to bring you the best and most thought-provoking original art we can to the Olympic Peninsula.
We do this primarily through themed group exhibits which showcase contemporary works targeting specific subjects and styles of art.
Welcome to the Pacific Northwest
We are located in beautiful Port Angeles, Washington on the Olympic Peninsula.
Address
719 S. Laurel St. Port Angeles, Wa, 98362
Our Open walk-in consultation hours are from 10:00 AM until 1:00 PM Tuesdays, Wednesdays, and Thursdays. Appointments are available seven days a week from 8:30 AM until midnight. Same-day appointments are NOT available for many services.
Event / Exhibition hours are listed separately. Private showings for themed shows may however available before openings for serious collectors. In such cases, all works will remain on display throughout the scheduled times of the exhibition.